Biographies & Accomplishments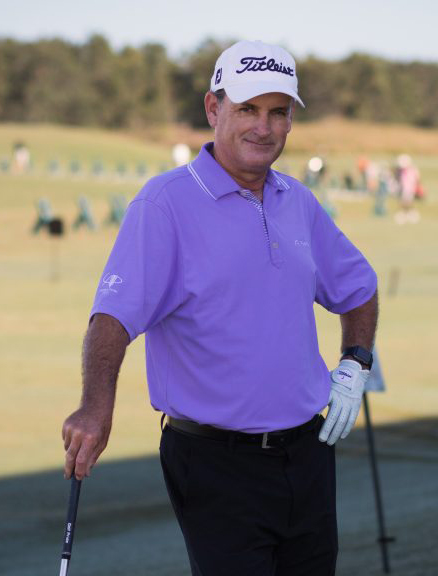 Andrew Park, Owner
Andrew Park is the owner of Andrew Park Golf and Andrew Park Junior Development. Rated as one of Golf Magazine Top 100 plus Golf Digest Top instructor in the state of Florida, Andrew has worked with PGA, LPGA, and elite amateur and junior players. Andrew believes building a personal instructional plan which is customized for the player is the most productive way to ensure success.
Born and raised in Johannesburg, South Africa, Andrew Park began playing golf at the age of 11. After being selected to play on the South African Junior National Team for both baseball and golf, Andrew decided to pursue a career in golf.
In January 1993, Andrew turned professional and won twice on the mini-tours. He then returned to South Africa to play on their PGA tour, scoring several top ten finishes and one win.In August of 1987, Andrew left South Africa to attend Brevard College on a golf scholarship. While studying at Brevard he won two tournaments and made All-State as well as All-American teams. After completing two years at Brevard, Andrew transferred to the University of South Alabama. During his two years there, he won two tournaments and made the All Conference team as well as the NCAA All-American 2nd team. He graduated from South Alabama with a B.A. in Communications.
It was 1997 that Andrew felt the desire to become an instructor. Andrew work started in Bradenton, Florida at the ( David Leadbetter Golf Academy) for three years, helping some of the world's top juniors.
In 1999 – 2000, Andrew worked Warwick Hills Golf & CC and continued to work with PGA and LPGA players and some of the world's top players
in October 2000 he moved back to Florida to the David Leadbetter Golf Academy HQ, where he continued to teach top Professional from around the world. Andrew became David Leadbetter's personal assistant for the PGA Tour Players and a Master Instructor.
In 2012 Andrew became the Director of David Leadbetter Worldwide Academies.
In 2013 Andrew became Director of Instruction for the David Leadbetter Golf Academies Worldwide.
Andrew currently teaches players on the PGA Tour, LPGA, European Tour, and the Web.com Tour as well as some of the World's top collegiate golfers and juniors.
In December of 2014 Andrew Park became an Advisory Board member for FlightScope.
In 2015 Andrew was selected top 50 Golf Instructor for the State of Florida.
In 2016 Andrew became Level 2 for Focus Band.
2017 Boditrak Certified
2017- 2018 Golf Digest Top Teacher
2019 Golf Top 100 Teacher (Golf Magazine)
2020 Golf Digest Teacher Top Teacher
Besides teaching, Andrew has written for and appeared in golf publications across Europe, Asia and the United States as well as appearing on international golf shows. Andrew now resides in Orlando, having married a former LPGA player Seol-An Jeon. Andrew and Seol-An (now Seol-An Park) have two children.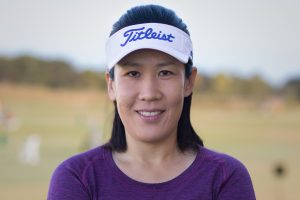 Seol-An Park, Owner
Seol-An Park, formerly Seol-An Jeon, was an established LPGA player from Seoul, South Korea. In 2003 Seol-An qualified for the tour by finishing 11th at the 2003 Q-School.
Seol-An has instructed and consulted many players and excels with junior development programs.
Andrew and Seol-An reside in Orlando and have two children.